In a continuing effort to lower health-care expenses for Californians, Governor Newsom is proposing that the state manufacture generic drugs, leveraging the huge market of its residents to increase competition and lower pricing.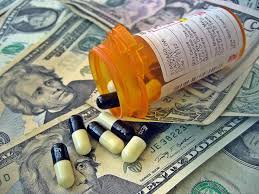 Along with asking the drug manufacturers to make available more rebates and establishing a health-care affordability office, Newsom maintains that the reforms would "put consumers back in the driver seat."
     According to the Kaiser Family Foundation, six in ten Americans take a prescription medication and nearly 80% worry about the cost.  Also, three in ten don't take their medications because they are too expensive.
     Amid allegations of price-fixing by big pharma, Newsom signed a bill in 2019 to deter "pay-to-delay" agreements between drug companies and competing manufacturers of generic drugs that serve to delay release of the cheaper off-brands.  According to a study by the Federal Trade Commission, these deals to stifle competition cost consumers as much as $3.5 billion in higher drug costs every year.